What to expect from this local experience?
Yucatan´s gastronomy is very rich and different from the rest of Mexico. During this cooking class you´ll be invited to cook with a local Maya chef, using local recipes that were inherited from generation through generation.
Through these Mayan recipes and ingredients, that are still part of the local identity, you will taste the history.
Fresh ingredients will be taken from the local garden, prepared and cooked from scratch. Nothing is pre-cooked. A local passionate food expert will explain about the local culinary traditions.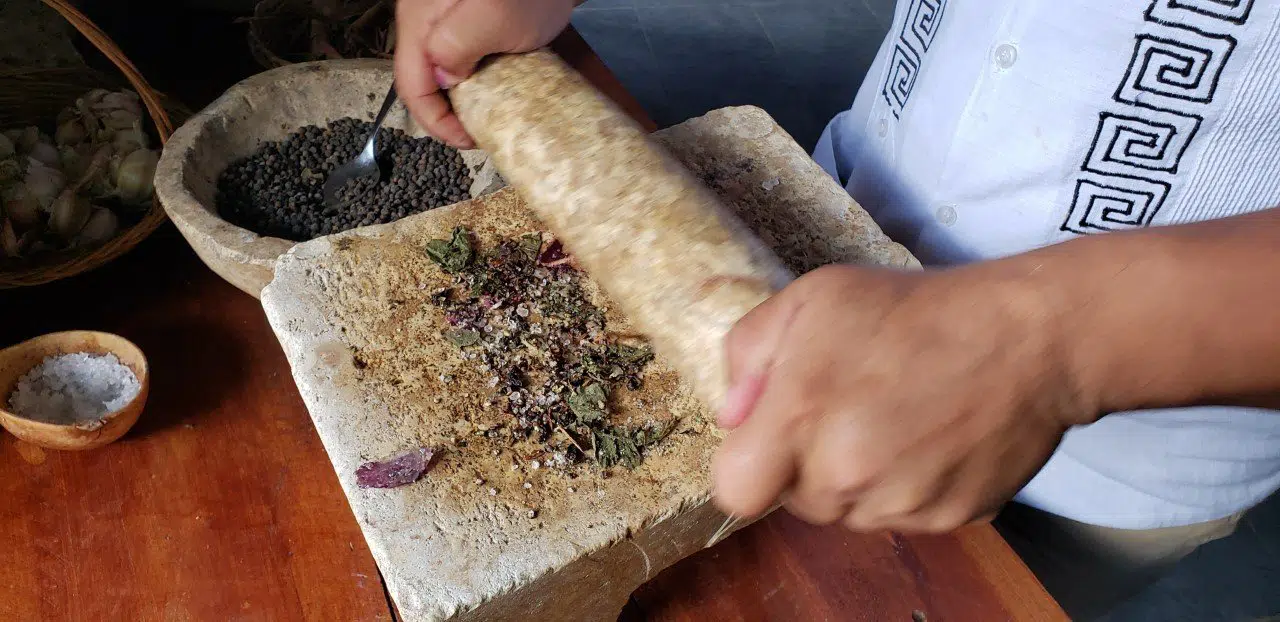 At the kitchen you can actively participate. Roasting seeds and cocoa. Mixed with other ingredients you´ll prepare Mayan spices, which give the ancestral flavor to your meal.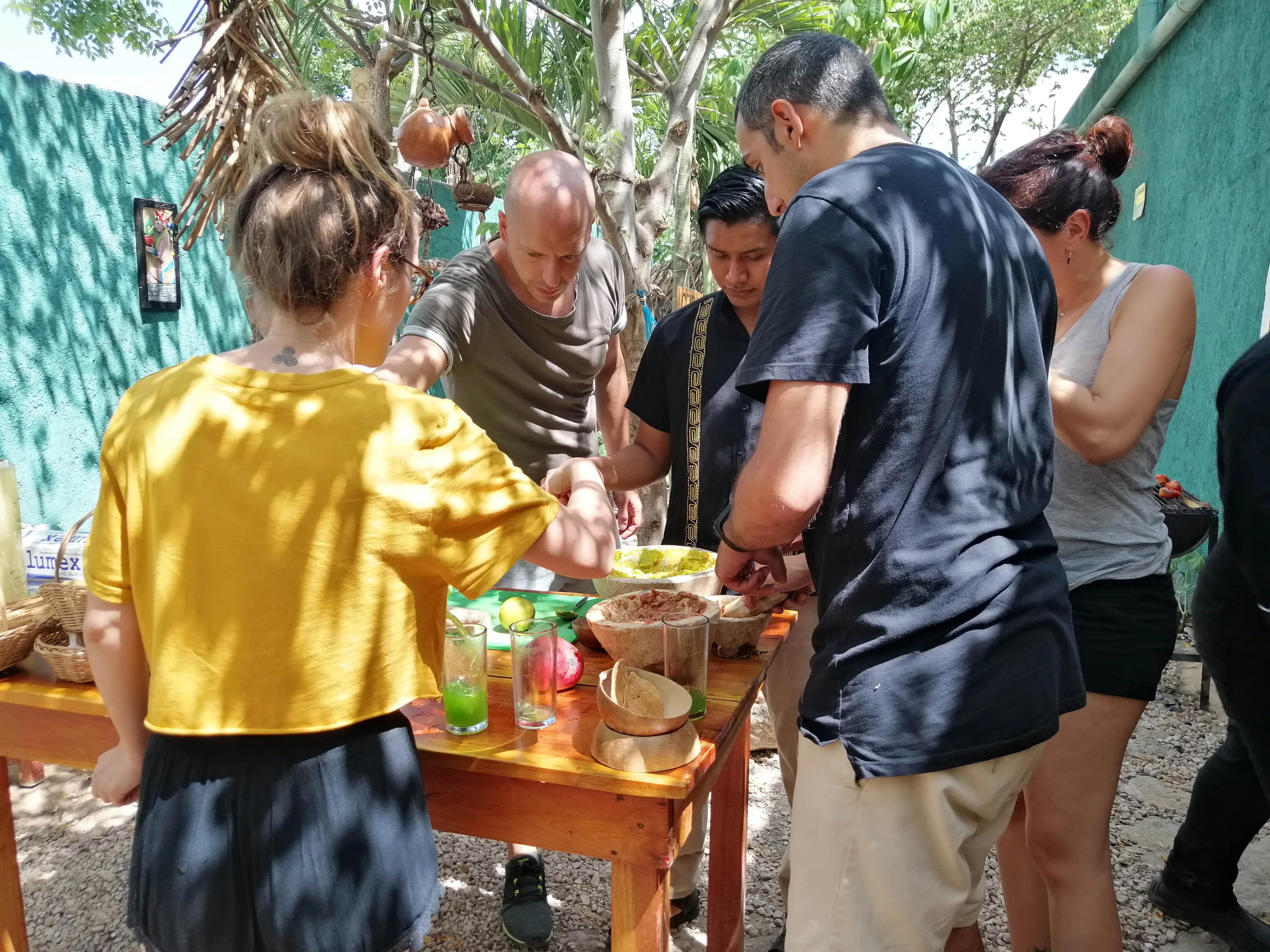 On the menu we´ll start with 3 entrees:
Sikil pak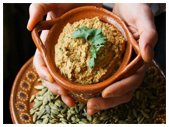 Pumpkin seeds from the region, toasted and ground, mixed with roasted tomatoes and sifted in molcajete with coriander and/or chives.
Tzotobichay (brazo de reina)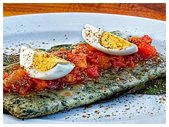 A tamal is a traditional Mesoamerican dish, made with dough which is steamed in a corn husk or banana leaf, filled with meat or veggies. The tamal you´ll make is with chaya (Mayan spinach),  pumpkin seeds, tomato sauce and organic eggs.
Encamisado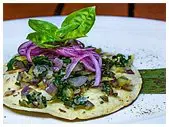 Egg inside a tortilla, handmade and baked on firewood, sautéed with Ixcatik (type of little spicy chilli).
Main course
When booking, you´ll be asked what you prefer to eat: meat, fish, vegetarian, or vegan. These are the options you can make
Póok- Chúuk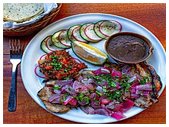 Chicken or pork, marinated with errand (Mayan spice), sour orange, roasted purple onion and tomato. Accompanied with strained beans.
Kay Tikin Xic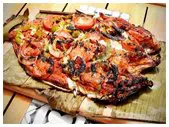 Fish roasted in holy leaf (maculan, leaves of the regional) and banana leaves, marinated with achiote, sour orange, chilies, tomatoes, and onion.
K´úum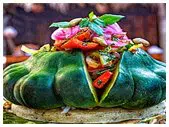 Steamed region pumpkin, sautéed with vegetables accompanied by a «gordita» (thick tortilla).
Dessert
Artesanal chocolate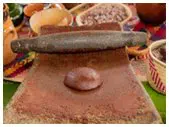 Nothing better to end your meal with self-made chocolate, roasted and ground local cocoa beans with spices. Delicious!
Digestive
Xtabentun Tasting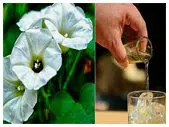 Anise liquor which has been made in Valladolid for more than 100 years. Its original recipe included the nectar of the Xtabentun flower which has hallucinatory effects, used for ceremonies and sacrifices.
After this experience you´ll have a free afternoon to spend at the pool of your hotel/Airbnb or you could continue your trip to another destination. 
In the evening you could enjoy another amazing experience with us: Go Cenote by night .
We recommend you not to have breakfast before or take a light breakfast.
| Time | Activity |
| --- | --- |
| 09:30am – 09:45am | Pick-up at your hotel/Airbnb in Valladolid |
| 10:00 am | Arrival at the cooking place.Welcome drink |
| 10:15am – 10:30am | Mise en place. Cooking plan |
| 10:30am – 11:45am | Cooking and tasting of 3 typical local entrees and spices |
| 11:45am – 12:30pm | Cooking and tasting traditional Mayan main course |
| 12:30pm – 12:45pm | Making and tasting chocolate and Xtabentun |
| 12:45pm – 01:15pm | Back at your hotel/Airbnb |
Price:  2490 mxn / 159 usd per person
Includes: pick-up service, clean kitchen, all material to cook, local Mayan chef, local expert in Spanish/English, all food and drinks (no alcohol, except Xtabentun), taxes.
Not included: alcoholic drinks.
Gratuities are appreciated
Minimum: 3 people. If only 2 people for this experience, there would be an extra of 30 usd per person.
We recommend to make a reservation by sending us an e-mail. The first one who books a tour on a certain day, that day will be the tour for all customers.
Payment for booking is with Paypal or Wise. Only cash at arrival for due amount. More details in 'Contact'.
We don't get commissions in the places we visit! We won't bother you with stopping at shops to let you buy souvenirs. So you will pay a correct price.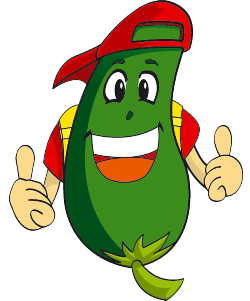 Recommended age: 13+ years
We recommend you to bring: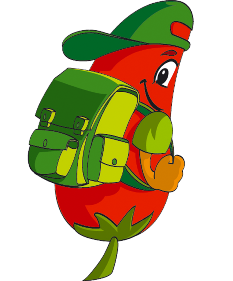 Camera
Some cash in pesos
Good humor
We want to reduce the amount of plastic bottles on the tours. Please refill your bottle with purified water we´ll have available.