Río Lagartos
Biosphere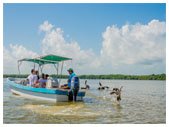 We start our nature adventure with a 2 hrs boat ride from the fishing village of Rio Lagartos, at 104km/64 miles from Valladolid. You'll see a lot of birds before wondering its main attraction: the pink flamingos.
Flamingos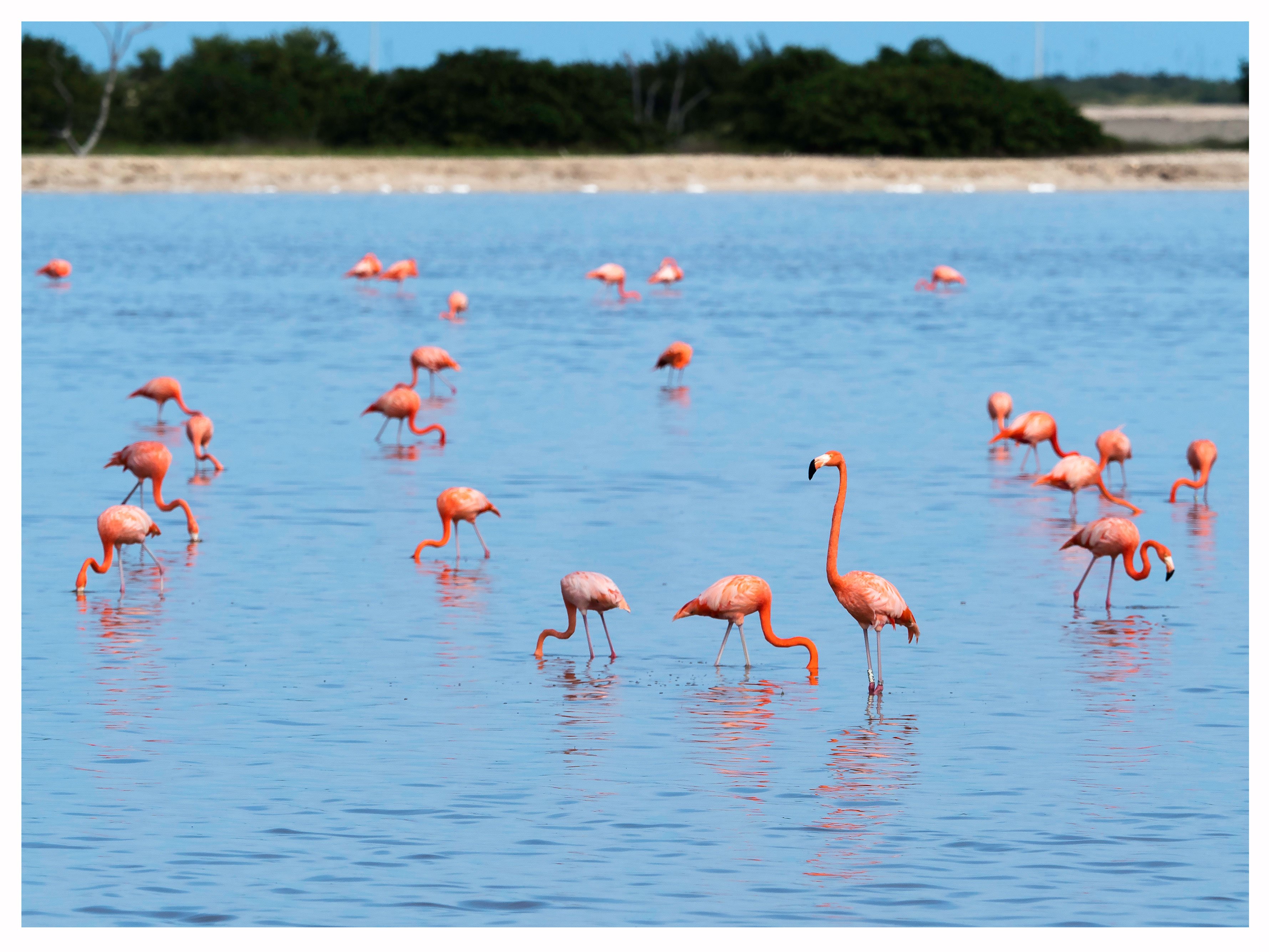 This ría hosts, besides almost 400 different bird species, the largest Mexican pink flamingo colony. You can admire them all year round because here they have the food and the perfect weather to stay.
Mayan bath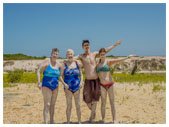 On the way back, you can try a Mayan bath. It's an ancient Mayan tradition for skin care. The natural white clay with salt helps to soften and rejuvenate your skin.
Ek Balam
Archaeological site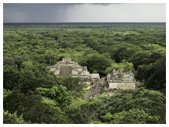 Ek Balam or 'Black Jaguar' is one of the most important archaeological sites of Yucatan.
The main palace is higher than the Kukulcán temple in Chichén Itzá and you still can climb the structures.
Mausoleum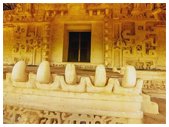 It's almost intact stucco facade of a Maya mausoleum makes it different to all the other Mayan sites.
A certified guide will tell you everything about this ancient capital city.
Note: You'll also have the possibility to visit the Cenote X'Canche at Ek Balam. Entrance not included.
At 6:15pm you can join us on the Go Cenote by night tour. Another amazing experience!
| Time | Activity |
| --- | --- |
| 06:45 am – 07:15 am | Pick-up service Valladolid |
| 08:45 am | Arrival in Río Lagartos |
| 09:00 am -11:15 am | Guided boat tour in the reserve |
| 11:30 am – 12:30pm | Lunch |
| 12:30 pm – 1:45 pm | To Ek Balam |
| 02:00 pm- 05:00 pm | Guided tour and free time Ek Balam or Cenote |
| 05:00 pm- 05:30 pm | Back to Valladolid |
Price: 1990 mxn /129 usd per person. 
Children: From 4 – 11 years old 1790 mxn /119 usd per child.
Includes: Transport with a.c., entrance to the park, +-2 hours English-Spanish guided visit by launch in the natural biosphera of Ría Lagartos, lunch (also vegetarian/vegan), certified guideservice Ek Balam, transport insurances, taxes, pick-up and drop off your hotel/Airbnb Valladolid.
Not included: Entrance Ek Balam (211 mxn Mexicans/531 mxn foreigners), drinks at lunch. Tips are appreciated.
Minimum: 3 people (If only 2 people on the tour, 30 usd more per person).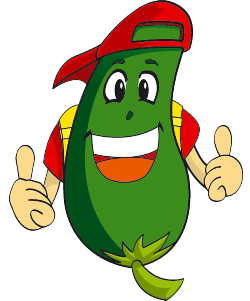 For a more personalized service, we leave in small groups of maximum 14 people.
Pick-up service included from Valladolid: Between 6:45  am – 7:15 am
We recommend you to make a reservation by sending us an e-mail. The first one who books a tour on a certain day, that day will be the tour for all customers.
Payment for booking is with Paypal or Wise. Only cash at arrival for due amount. More details in 'Contact'.
We don't get commissions in the places we visit! We won't bother you with stopping at shops to let you buy souvenirs. So you will pay a correct price.
Recommended for all ages
We recommend you to put on your swimsuit before the tour. After the boattour you can change clothes at the restaurant.
We recommend you to bring: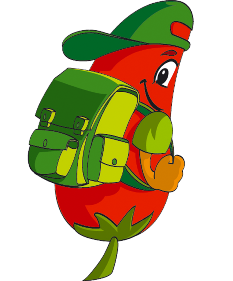 Comfortable clothes
Sport shoes or sandals
Sunscreen
Bug repellent
Cap
Sunglasses
Swimsuit
Towel
Rain jacket
Bottle of water
Backpack
Camera
Cash in pesos to pay the entrances
Good humor
We want to reduce the amount of plastic bottles on the tours. Please refill your bottle with purified water we´ll have available.