Ek Balam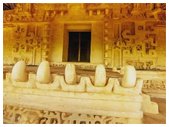 Ek Balam or 'Black Jaguar' is one of the most important archaeological sites of Yucatan.
The main palace is higher than the Kukulcán temple in Chichén Itzá and you still can climb the structures.
Recently they found an 80% intact stucco façade of the mausoleum of Ukit Kan Le'k Tok', the most important Maya ruler of Ek Balam, with more than 7000 pieces of offerings, dating back to the 8th century.
A professional certified guide will tell you about its history.
Cenote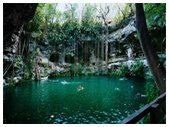 A deserved refreshing dip in a remote open cenote will be more than satisfying, especially on a hot day. If you want, you can jump in it or just take a moment to relax.
Distillery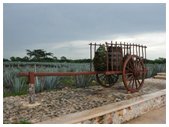 When you say Mexico, you say Tequila. In this distillery they explain you from A to Z how tequila is made in an artisan way.
Enjoy a few shots before you go for lunch.
This is an optional stop.
We are back in Valladolid at about 1:00pm.
At 6:15pm you can join us on the Go Cenote by night tour. Another amazing experience!
| Time | Activity |
| --- | --- |
| 07:45am – 08:00am | Pick-up service Valladolid |
| 08:00am – 08:30am | To Ek Balam |
| 08:45am – 10:30am | Guided visit Ek Balam and free time |
| 10:30am – 11:45am | Swimming / relaxing time local cenote |
| 11:45am – 12:15pm | To distillery |
| 12:15pm – 12:45pm | Visit distillery |
| 12:45pm – 01:00pm | Back to Valladolid |
Price: 1390 mxn / 89 usd per person.
Includes: Entrance cenote, transport with a.c., professional certified guide Ek Balam, transport insurances, taxes, pick-up and drop off your hotel/Airbnb Valladolid.
Not Included: Entrance Ek Balam (211 mxn Mexicans/531 mxn foreigners), distillery (100 pesos pp), lunch.
Tips are appreciated  
Minimum: 3 people (if only 2 people on the tour, 20 usd more per person).
For a more personalized service, we leave in small groups.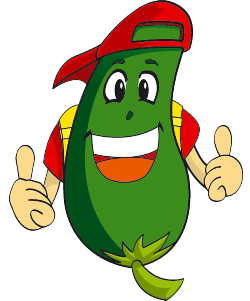 Pick-up service included from Valladolid: Between 7:45 am – 8:00 am
We recommend you to make a reservation by sending us an e-mail. The first one who books a tour on a certain day, that day will be the tour for all customers.
Payment for booking is with Paypal or Wise. Only cash at arrival for due amount. More details in 'Contact'.
We don't get commissions in the places we visit! We won't bother you with stopping at shops to let you buy souvenirs. So you will pay a correct price.
You can change clothes at the cenote.
We recommend you to bring:
Comfortable clothes
Sport shoes or sandals
Sunscreen
Bug repellent
Cap
Sunglasses
Swimsuit
Towel
Rain jacket
Bottle of water
Backpack
Camera
Cash in pesos
Good humor
We recommend you not to apply insect repellent or sunscreen before entering the cenotes, There will be a shower before entering.
We want to reduce the amount of plastic bottles on the tours. Please refill your bottle with purified water we´ll have available.